January 2022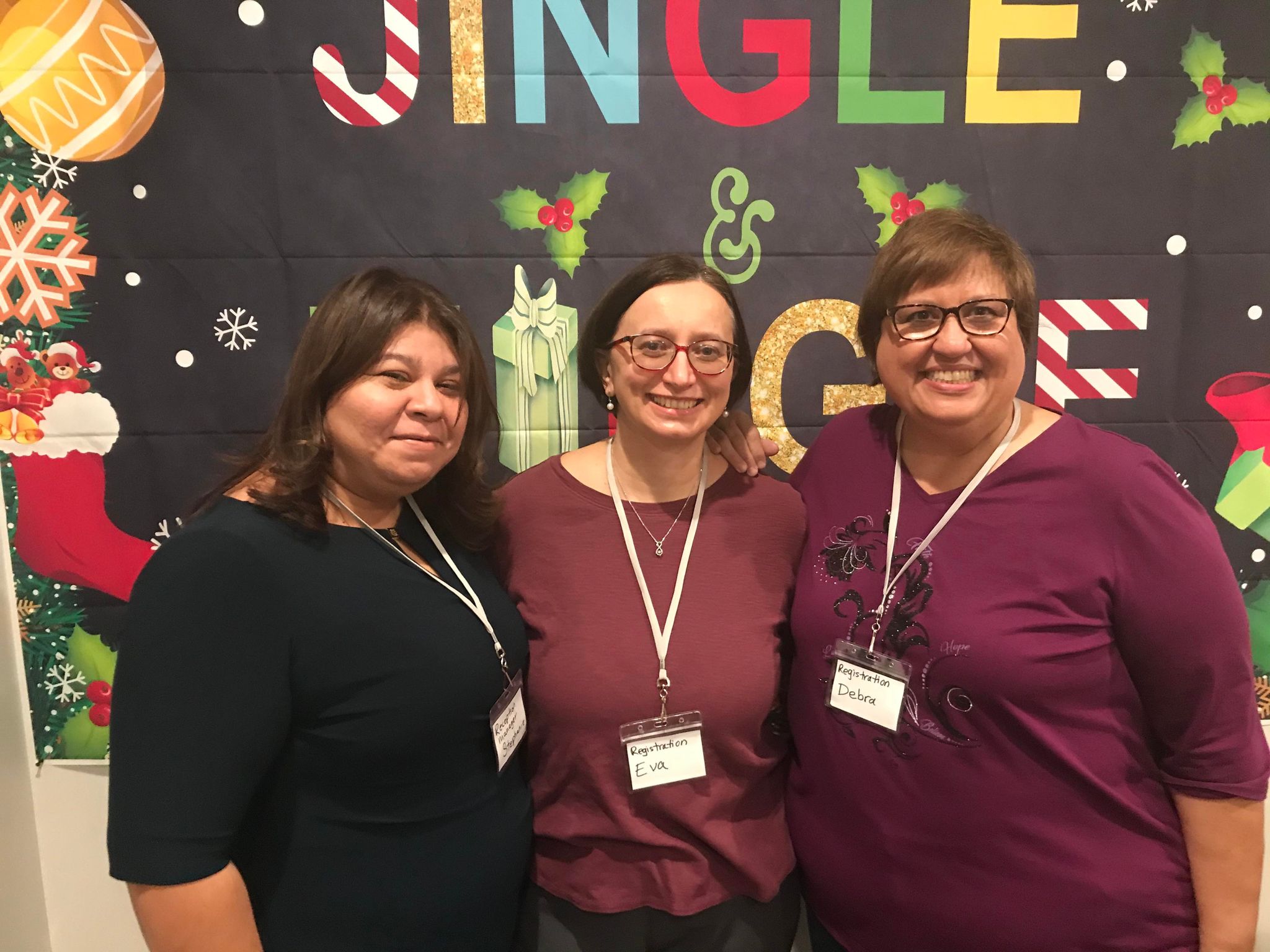 Thanksgiving Together
We are SO grateful for the tremendous response from the Purcellville community in support of our Thanksgiving Together even on Nov. 25th! Homecooked Thanksgiving meals were provided to 161 community members, most of which were picked up or delivered to be enjoyed at home, but some were enjoyed at St. Peter's with us. We were even able to bless the staff at the Purcellville Police Department with the extras! We thank the Lord for His provisions for our community, and we are so appreciative to St. Peter's Episcopal Church for hosting and for all of the wonderful people who volunteered and provided food!
SimplyBe Coffee's One-Year Milestone
During the Covid pandemic, we stepped out in faith and officially opened the  doors of our second Gospel Enterprise on December 11, 2020. Last month marked the first anniversary of SimplyBe Coffee! Click the photo above to view a special video from our staff.
Beyond the 108 hours of weekly employment we offer to 8 individuals with special needs at SimplyBe, we also provide internship opportunities throughout the year to the disabled community across Loudoun, notably Loudoun County Public Schools' Community and Schools Together (CAST) program. We encourage these special individuals to SimplyBe themselves…wonderfully made!
"I praise you because I am fearfully and wonderfully made." Psalm 139:14
SimplyBe Coffee – Coffee with a Cause!
Table Tennis Tournament
Fundraiser
In collaboration with several local Christian nonprofits, we are are hosting a table tennis tournament fundraiser on February 5th at Cassel's Sports Complex from 10am to 2pm. $50 for one hour play and tournament entry. Student price is $30 and spectators are free. Sponsorship opportunities are available. Interested in learning more about this fundraiser, visit tabletennisnova.org or email Jordan Smith, jsmith@tolministries.org.
Save the Dates!
Table Tennis Tournament Fundraiser – 2/5
Give Choose – 3/29

As we begin a new year, let us rejoice and be glad of what God has done!

God has transformed many lives in the last year, and has opened our eyes to the world around us.  Many people are sick and suffering, many are grieving and others are in need of comfort.  A warm smile, a friendly face and an offer to help goes a long way in helping someone feel special.

I had the pleasure of attending most of Tree of Life's Christmas for Others events in December.  A comment that I will always remember came from a young man at one of these; he said, "Thanks for making us feel special!"  Indeed, we are all special in God's sight.  In sharing God's love with others, we are called to let others know that they are special and valued in the kingdom of God.

I had another pleasure of befriending a man in jail, who was released in time for Christmas.  He was thankful to know that there are many who care about him and who pray for him!  With the help of The Clothing Closet, we were able to give him a care package and share God's love with him.  He was extremely grateful!

As we begin the new year, let us rejoice and be glad of what God is getting ready to do!  If you see your neighbor in need, surround them with love, care and the blessings that God has given you. Make a resolution to dive into God's Word; our daily devotionals from Fruit from the Tree of Life will help you do that!  Sign up to receive them today at https://www.tolministries.org/spiritual-growth/.

May you be blessed,
Chaplain Wayne