Mary's Prayer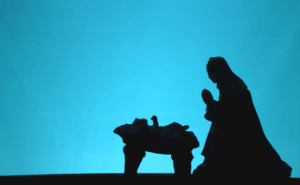 The Christmas account in the Gospels does not overlook or in any way diminish the poor and needy. Christmas is real, with real people living challenged lives – both at the time of Caesar Augustus and today.
Mary's prayer, when she learns of being chosen to give birth to the Son of God, reflects on those in need: "He has lifted up the humble and He has filled the hungry with good things." (Luke ch 1).
We will be doing the very same thing in His name as our Christmas for Others ministry kicks in this week. A nativity play, Gospel message, meal and gifts will feature in Purcellville (Dec 12) for around 200, Sterling (Dec 13) for around 100, Leesburg (Dec 14) for around 300 and Winchester Salvation Army (Dec 26) for up to 100.
Mary understood that she was blessed. We likewise are blessed "for the Mighty One has done great things." Our incomparable joy is to share our blessing and His love with those in need over coming days.
Thank you for joining this Tree of Life journey.
Paul Smith
Chief Executive Officer
Tree of Life Ministries